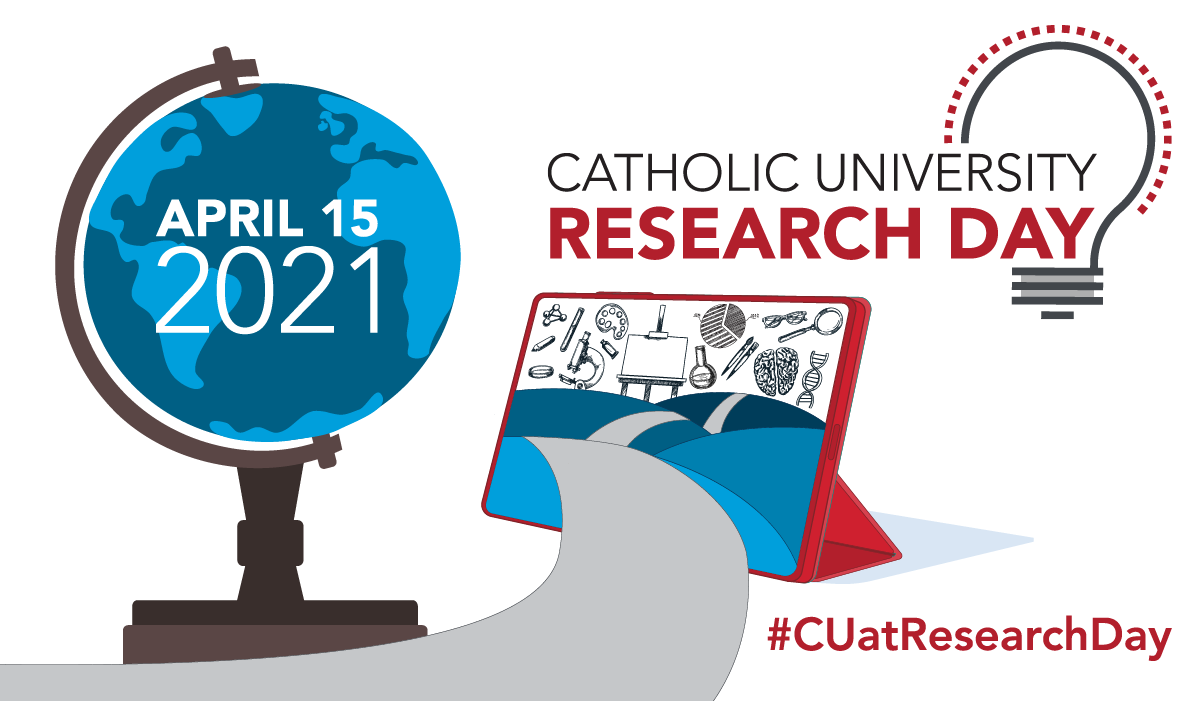 Mark your calendar for these important dates:
Abstract Submission Deadline: Feb. 19, 2021


University Research Day 2021: April 15, 2021



University Research Day (URD) at The Catholic University of America is a day when students, faculty, and staff come together to celebrate, share, and learn about the exciting research taking place at Catholic University. The format for URD 2021 is a virtual event, with in-person sessions if possible. Over the past five years, URD has showcased the work of hundreds of students, faculty, and staff, including research on the economics of farmers in Ghana, evangelization in the New World, the effect of mindfulness in child development, and the automatic detection of concussions, among many others.  
Award Winners from University Research Day 2020
Undergraduate Oral Presentation
Breakaway Device for an Osseointegrated Prosthetic
, by Ann Vogel, Mariangelica Bermudez Gonzalez, Christopher Cupo and Ashley Sieber, School of Engineering (Mechanical Engineering)
Graduate Oral Presentation
The Relationship between Self-compassion, Health Promotion, Compassion Fatigue and Compassion Satisfaction in Intensive Care Nurses
, by Kim Bissett, The Conway School of Nursing (Nursing)
Ph.D. Poster Presentation
Comparing Two Units of a Resilience-Based Group Intervention for Children
, by Sheina Godovich, School of Arts and Sciences (Psychology)
Collaborator: Katherine Rogers

Master's Poster Presentation
Coach-Athlete Relationships and Basic Psychological Needs Satisfaction in Sport: What Role Does Personality Play?
by Caroline Hudson Weppner, School of Arts and Sciences (Psychology)
Collaborators: James D. Doorley, George Mason University; Megan Hut, Catholic University
Undergraduate Poster Presentation
Device for Automatic Detection of Concussions Using Eye Tracking and Image Processing
, by Caroline Shagnea, Katherine McCusker, Christopher Smith and Mina Grace Larraquel, School of Engineering (Electrical Engineering and Computer Science)
View the full list of award finalists