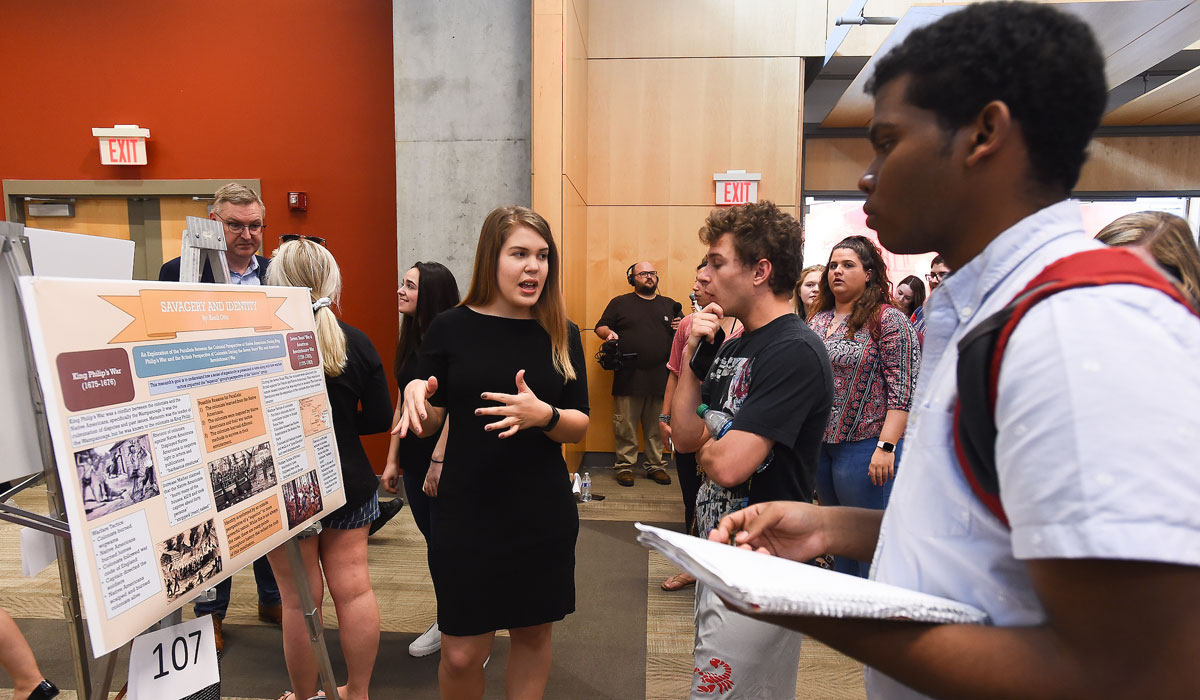 Welcome to Catholic University's Research Day 2022! This year, you'll be able to explore an extraordinary array of research being conducted by students, faculty, and staff of The Catholic University of America. The hallmarks of this research are its innovation, diversity, and global nature. This year's seventh annual University Research Day is both an in-person and virtual event, making it an exciting day on campus while also reaching out to a global audience.
This event, which has become part of the culture of Catholic University, began in 2016 with the inspiration and hard work of NCSSS professor Melissa Grady, and the support of former Provost Andrew Abela. Since the success of that first University Research Day, subsequent annual events have grown and introduced new additions, such as performances, interactive demonstrations, and online presentations.
This year, we are excited to offer a full day of research in-person and online, beginning with addresses by President Garvey, Provost Dominguez, and Keynote Speaker Dr. Bui. Audiences can then explore presentations of research topics on campus or online, including 61 oral presentations, 125 poster presentations, and many musical performances. The event will culminate with a live awards ceremony in which the Provost will announce and speak with the winners.
Understandably, this event has taken many hands to put together. We want to thank Provost Dominguez for his strong support for research and the University Research Day 2022 Planning Committee, and the University's Web Services team for their work to present an inspiring day of research!
Most importantly, we are also grateful to you, the presenters, University community, and our family and friends, for your enthusiasm and excitement about this day. Enjoy!
Becky Robert and Elizabeth Edinger
URD 2022 Co-Chairs